The Friends of Holme School are an active group of parents and staff who take pride in organising both social and fundraising events for the benefit of the school.
Over the years, the Friends have raised a great deal of money, which has provided extras for the benefit of our children. Just a quick update on what FOHS have been doing
We have just painted the toy shed in the main playground, the front fence, and the notice board on the front school wall.
We have donated some lovely flower pots to school and nursery.
We were asked by nursery to help brighten up their outside area, so a few of us with some parent helpers have painted the fences.
A big thank you to Nick Holton for the donation of the paint - Nick works for Cuprinol.
We are awaiting delivery of a new shed that we have purchased for extra storage. A base has been laid for this round by the hub.
We have also planted three more willow arbours for shelter for the children that are now growing nicely.
Last but not least we organised a "pennies" collection . Children were given a tube of Smarties - the deal was they could eat the Smarties of they brought back the tube with coins in it. They all did fantastically well - see the pictures below - click on a picture for a full screen version. The activity was a lot of fun, but it also raised £502.25 for the school!
A big thank you for everyone who is involved in supporting FOHS
There are discos planned for the end of term year, as well as the ever popular Leavers Disco which will be at the beginning of July.
In order to continue to organise these events and to purchase additional equipment for the school we need the on-going support of parents and the community. So please look out for news of events and ways in which you can support us.
A committee is elected every September at the AGM, but are always glad to accept new committee members or volunteers to help with the fund raising or social events. So if you are interested in becoming part of the Friends' please get in touch with either the Headteacher or with any committee member, either personally if you know them, or through the school. The current core committee is;
Chair Sharon Gant
Vice Chair Hannah Pearson
Treasurer Ruth Dowson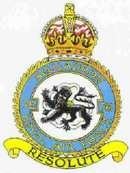 The school is also very appreciative of the support which it receives from the 76 Squadron and other community groups. This support enables us to provide "extras" which we would not otherwise be able to afford.